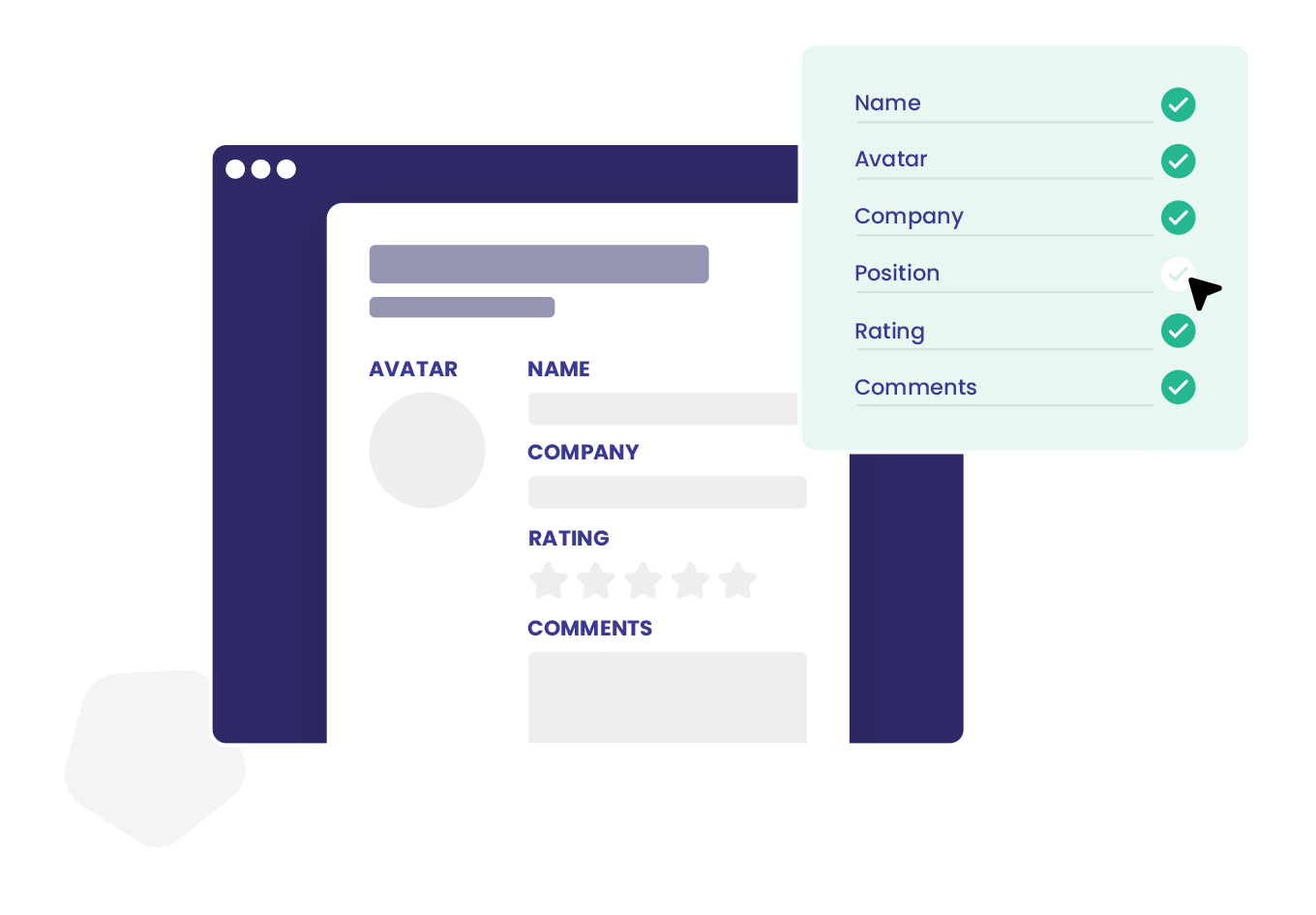 Step 1
We create a simple form for your clients to record their reviews and add three lines of code to your website so visitors can see the reviews.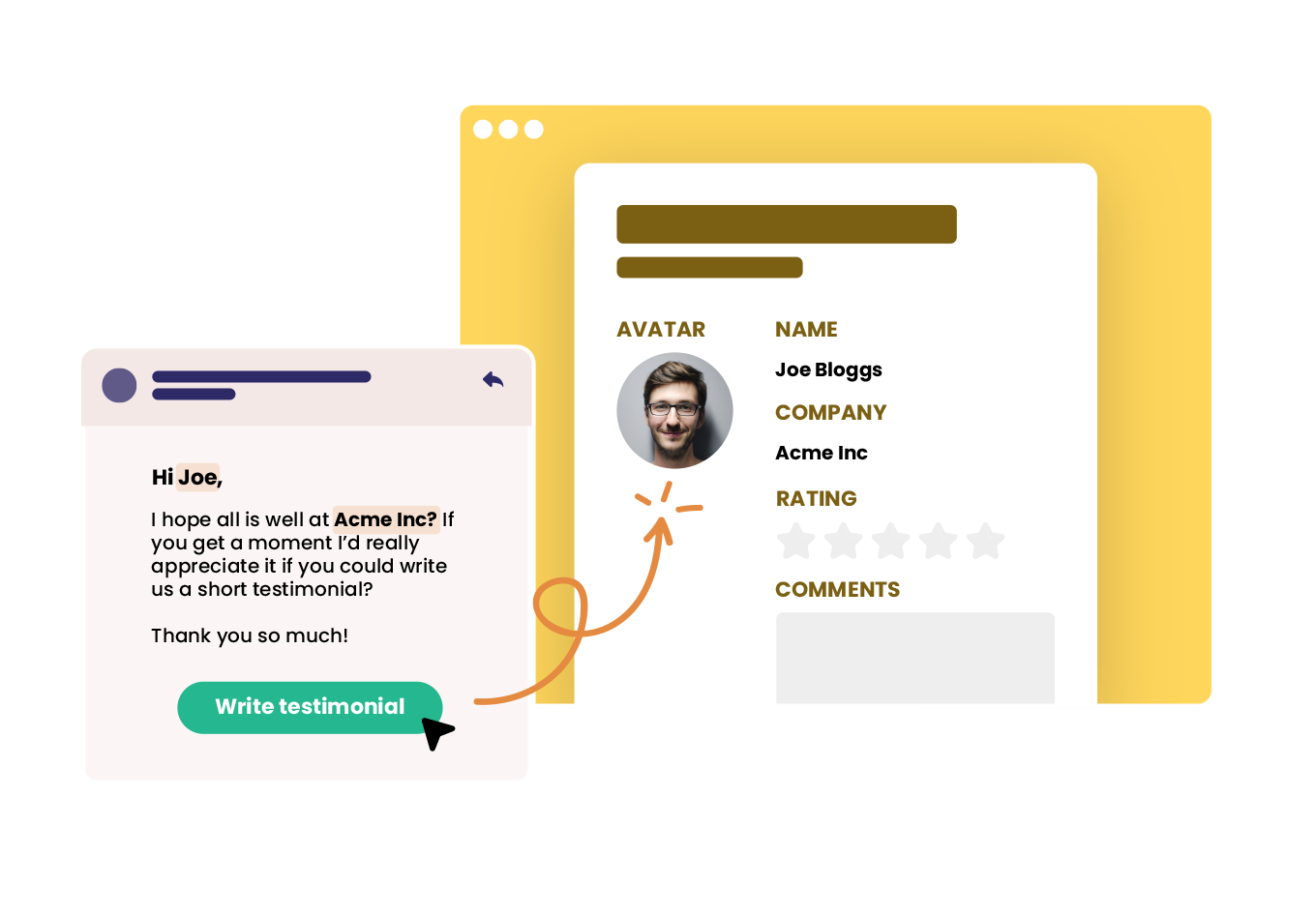 Step 2
Your clients are sent a link inviting them to review your product or service. You can choose whether to send these emails yourself or to automate the process and we send the invitations.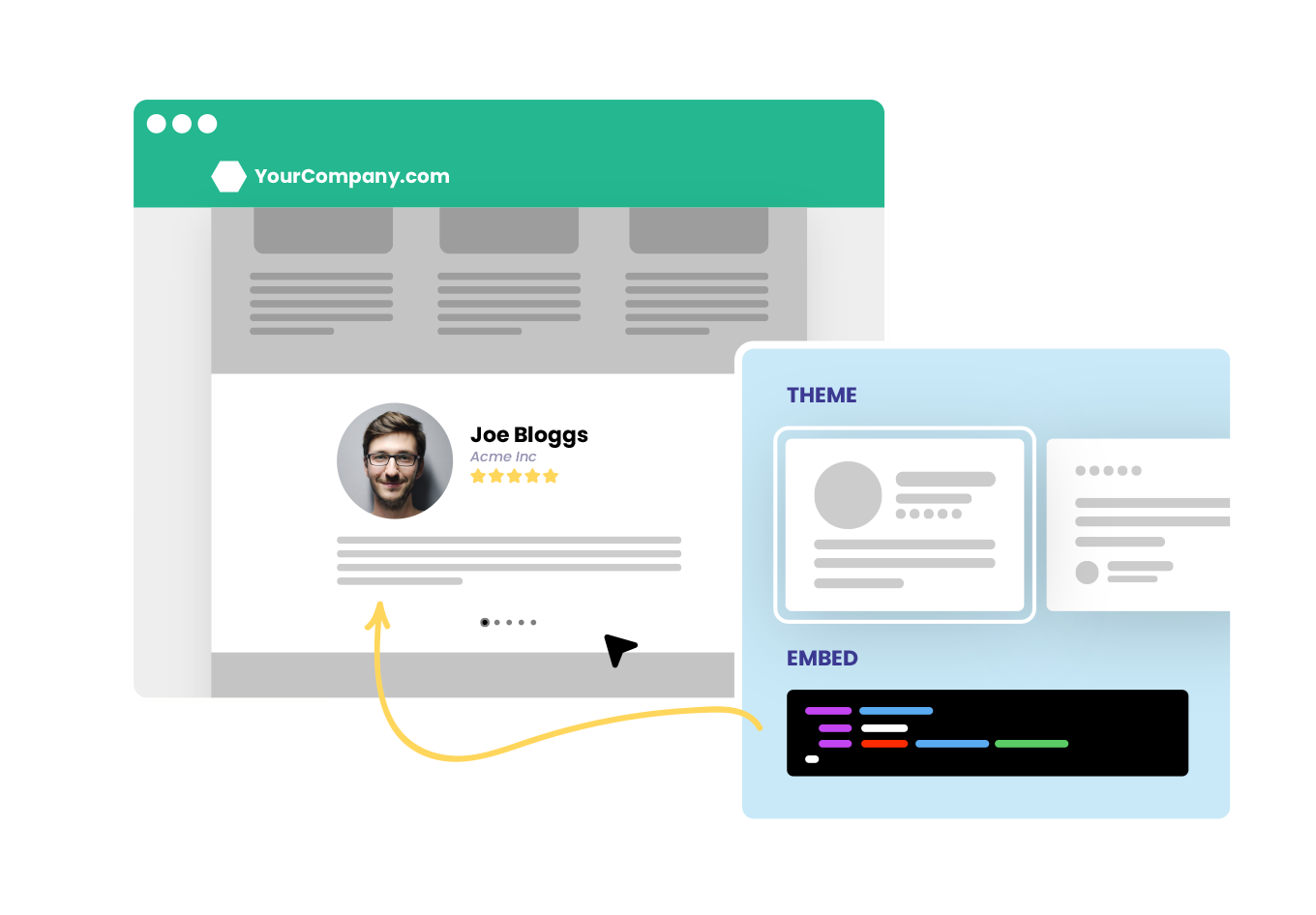 Step 3
The reviews are displayed automatically. No manual updating of your website is required!